Greeting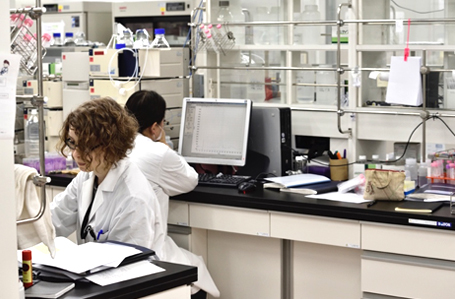 GlyTech, Inc. is focused on the application of glycan production and chemical glycosylation technologies to the development of innovative and improved medicines such as biopharmaceuticals and oligonucleotide therapeutics.
Our platform glycan and glycosylation modification technologies can:
Improve the efficacy of a drug candidate
Ensure a uniform glycosylated structure
Reduce the cost of a glycosylated drug while increasing its quality
Biopharmaceuticals and oligonucleotide therapeutics have become indispensable in modern medicine as therapeutics for many chronic and acute diseases that require highly specific treatments. By aiding in the development and improvement of such medicines, we seek to improve the lives of individual patients and benefit society as a whole.
Our Approach
From single drug-glycan conjugates to libraries, we offer chemical glycosylation of target compounds with high purity human-type glycans to enhance their drug properties.
We work with research and development partners to screen for optimized glycosylation patterns and develop new drug candidates.
We supply the biopharmaceutical industry and life science community with highly pure, homogenous human-type N-glycans from research to production scale.
Company Overview
Profile
U.S. Office
Company Name
GlyTech, Inc.
Date Established
April 2nd, 2012
Locations
Head Office
134 Chudoji Minamimachi KRP#1-2F, Shimogyo-ku,
Kyoto 600-8813, JAPAN
TEL : +81-75-315-9218

Sendai laboratory
#501 Resilient Innovation Center,468-1 Aramaki ‒Aza, Aoba-ku,
Miyagi, 980-0845, JAPAN
TEL&FAX:+81-22-752-2211

Capital
60 million JPY
President & CEO
Mr. Hiroaki Asai